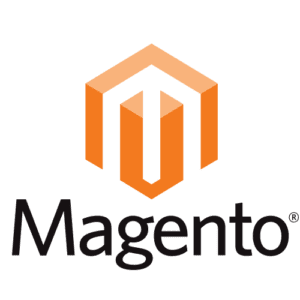 Many in the digital marketing community recommend Magento as an excellent E-commerce platform, but for a business looking to build a new online storefront, understanding what Magento website development should cost can be a challenge.
To help businesses to budget for these expenses more effectively, we've outlined some major factors and provided some rough ideas on design, development, and setup costs that will lead you to launch.
Magento Software Versions
Magento comes in 2 major versions, Community and Enterprise. Community is free, and has no licensing cost. Enterprise however, has a price tag starting at around $18,000 per year.
As with most Enterprise versions of E-commerce websites, these are typically reserved for merchants with an existing track record of success. There are many factors that will push a business toward Enterprise including: product catalog catalog size, anticipated traffic, and the value of some of Enterprise's built in extras.
However, for most businesses, if they're not already selling $500,000 to $1 million a year online, they're probably not ready for the expense of Enterprise.
Magento Extensions
Regardless of which version of Magento you choose, you'll likely purchase some Magento Extensions to install.
Magento extensions are similar to cell phone apps. They can improve the shopping experience on the frontend of the site, improve efficiency for managing the store on the backend, and connect 3rd party systems, like e-mail marketing.
While there are some free extensions, most of the better and more valuable extensions do have costs associated. Some have one time fees, while others have ongoing recurring fees associated with SaaS platforms. These include systems like LiveChat, where the Magento Extension may be free, but the LiveChat platform will charge you for using their systems on an ongoing basis.
Magento-Optimized Hosting
With Magento, you own your website, and you will need to find a hosting company to provide an account where your website will be accessible to the world. It's really important to work with a hosting company that specializes in Magento, and has optimized hosting accounts for it. Working with a hosting company that focuses on Magento can minimize headaches and problems, while improving website performance and loading times.
Some Magento-optimized hosts offer shared hosting starting as low as $20 to $30 a month. Others start with dedicated servers and cloud solutions closer to $1000 a month, and go up from there. While budget is of course an important factor, hosting recommendations should relate to the anticipated traffic to your website, the size of the website, and additional functions that your particular website uses that may tie up hosting resources.
* If an agency builds your website, you probably won't need to pay for hosting until you're ready to launch your website.
Magento Security
We also recommend getting an additional security system, like Sucuri.
Sucuri runs about $300 a year and helps to protect your website from hackers and mitigates issues should your website ever be attacked.
SSL Certificate
As an E-commerce website, you'll likely need an SSL certificate. An SSL certificate allows transactions to happen more securely, with the website loading with HTTPS. This process encrypts data, like credit card information, as it's transmitted across the internet.
SSL certificates vary in price with more generic single website SSL's start at around $30 to $60 per year. SSLs from bigger companies and SSLs that can handle multiple domains or sub-domains, can cost hundreds of dollars a year or more. However, in most cases, a simple SSL will do the trick.
Domain Name
You will need a domain name.
If you choose an available domain that has not already been registered, you'll probably spend $10 to $20 a year to register your ".com" or other URL.
If you want a domain that's already owned by someone, you could wind up paying significantly more for the first year to "buy" the rights to register the domain name.
Credit Card Processor
If you're accepting credit cards online, you'll have some fees for your Gateway and Merchant Processor. Some offer accounts with no setup, monthly, or annual fees, but each is different.
They all charge fees per credit card transaction of course.
Static Content
You will need static content for your website.
Whether this is the About Us or Terms and Conditions pages, you will need to create materials or look to others such as photographers, writers, and potentially legal counsel to create the basic content of your website.
You may also find and use stock images. If you work with a digital agency, they may provide stock images to you as part of the scope of your website build.
Data Entry
Digital or not, as a store, you'll need to stock the shelves.
Additional time and costs should be anticipated whether you:
Manually enter your product related data into Magento
Have a digital agency help import/upload data in bulk
Connect data with another system like an ERP, Accounting, or Point of Sale software where your product data is already managed.
Setup of 3rd Party Accounts
To really take advantage of the store you're setting up, you may also need to spend some time setting up other accounts, like Social Media pages, to link to your website.
In some cases, you'll design banners and other collateral to keep your branding consistent across any of these social platforms.
MultiChannel Connectors
These days many businesses choose to connect their E-commerce website with other business software, systems, and other sales channels like Amazon and eBay. This allows for inventory to sync up, and orders to be picked, packed, and shipped from one system.
For those dropshipping from various vendors, such systems can also manage more complex order fulfillment. Such 3rd party data connectors are an additional monthly expense.
Stay tuned for Part II where we dive into the professional services that are needed to launch a successful Magento website, such as those related to design, development, and long-term costs….