With so many e-commerce platforms available nowadays, it can be very tough to pick the right one for your online store. Magento 2 is the latest and improved version of the ever popular e-commerce platform. Around 1 in 4 online businesses and over 250,000 online stores are using Magento for their online operations, including some major brands as well. BigCommerce on the other hand, powers over 150,000 online stores worldwide. So which is the better of the two? Let's take a closer look at a Magento VS BigCommerce comparison.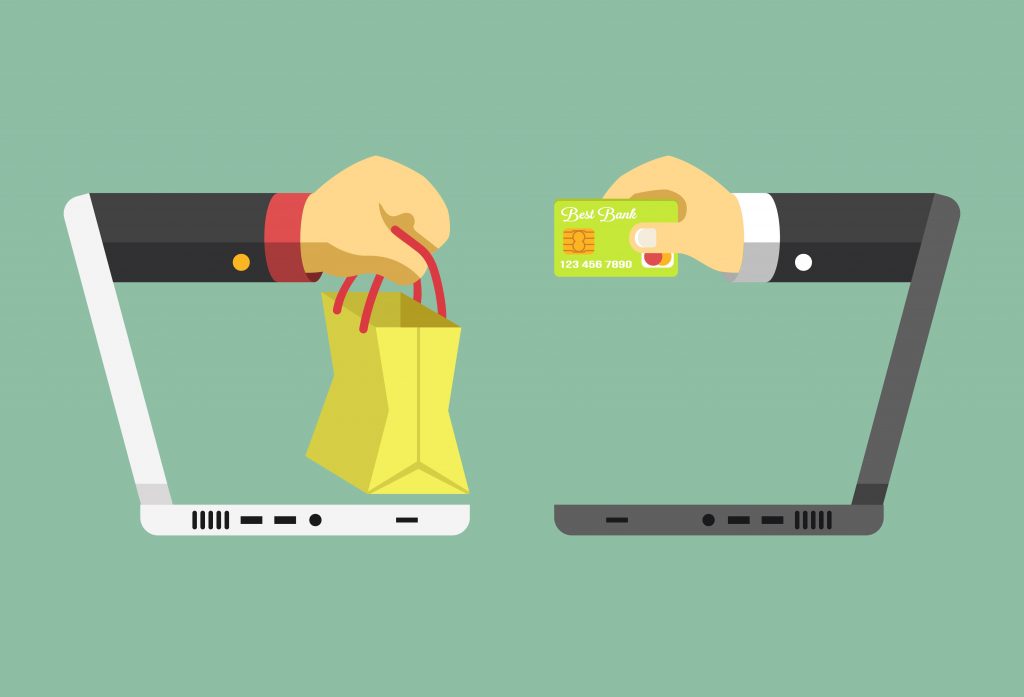 BigCommerce VS Magento – Which is more popular?
The popularity of each platform varies. Around 8% of all online stores are built with Magento and out of the top 1 million online stores, 1.12% use Magento VS 0.42% using BigCommerce. Out of the top 10,000 online stores, less than 1% use BigCommerce as their platform, while 1.51% use Magento 2 as their e-commerce platform.
Hosting Differences
One of the biggest differences between these two e-commerce platforms is hosting. Magento is self-hosted, which means that store owners will have to use a third-party company to host their website. Price-wise, this can be as little as just under $3 per month from companies like HostGator and SiteGround. Regardless of the low cost, it's still an expense which needs to be taken into consideration but advanced e-commerce users may be more inclined to host their own website with a third-party company.
BigCommerce is a hosted solution, meaning that you don't have to worry about finding and paying another company to host your e-commerce website. Every technical detail is taken care of by BigCommerce, making it the ideal choice for online store owners who are just starting out in the business. Self-hosting your website does come with an advantage – you have more control over the features your hosting uses and pay accordingly.
Pricing – Is Magento or BigCommerce more expensive?
Depending on your overall budget, the pricing differences between these two eCommerce platforms can play an important role in picking which one is better suited for your project. But overall, is Magento or BigCommerce more expensive?
Magento 2 Pricing
Magento is free to use – users only need to pay for hosting to get their stores up and running. Hosting can set you back between $6.99 and $100 a month, depending on the features you want for your website.
Apart from that, Magento also offers an Enterprise Edition with a customized price tag, depending on your business needs but this solution is recommended for established stores and brands.
If you want to start an online store using Magento, you must also factor in the services of a developer to set up and manage your online property.
BigCommerce Pricing
BigCommerce stores that have sales over 125,000 USD per annum are automatically enrolled in BigCommerce's Pro Plan. The monthly costs also depend on the number of orders and lower priced plans come with limited features. The standard cart, for example, does not include product filtering, fraud monitoring or an abandoned cart saver, among other features that you might want for your online store.
The standard plan starts at $29.95 per month, while the pro plan starts at $299.95 per month for websites generating less than $400k in sales, with $150 per month added to the cost for each additional $200k in sales. Different credit card processing rates are associated with these price plans, so you will have to factor in this cost as well. The standard plan is 2.9% + $0.30 per credit card transaction.
All in all, running a Magento-based online store can be more efficient than BigCommerce, since the costs monthly costs associated with Magento are smaller.
Design
Good web design equals online success. Both Bigcommerce and Magento offer free design templates for a variety of online stores. BigCommerce offers 12 free templates and many more paid ones which will set you back between $145 and $230. Magento on the other hand, offers many more themes through Magento Connect and third-party websites, since it is open source.
Magento allows website owners to customize every aspect of their design – you can create a store that fits your branding and vision. BigCommerce only allows for certain design options, so your website will have less customization.
If you want to work with a professional web design company, contact us anytime for a free quote. JLB USA has plenty of experience with both Magento as well as BigCommerce!
Features
Both e-commerce platforms come with several built-in features, as well as the ability to integrate others with the use of add-ons. BigCommerce offers social media selling, several payment gateways and marketing tools but Magento has plenty more to offer. Built-in Magento features include customer accounts, product browsing and catalog management. Magento 2 also offers the ability for customers to check-out in one page, which is a new upgrade.
BigCommerce comes with over a hundred different add-ons, which offer paid options and require monthly payment. Since Magento is open-source, there are many more add-on extensions available for different budgets.
Conclusion
When choosing between all the possible e-commerce platforms available, such as between BigCommerce and Magento, it's important to consider the design, costs associated with these platforms, the features they offer and other details that might be essential to your store. This is why it's always a good idea to get in touch with a web design agency that knows the ins and outs of both platforms. Contact us today & we will turn your dream store into reality!All in all, if you want a small or mid-level solution, BigCommerce might be the choice for you. On the other hand, if you want an enterprise solution that offers greater flexibility and the option to customize your e-store, Magento is the way to go.