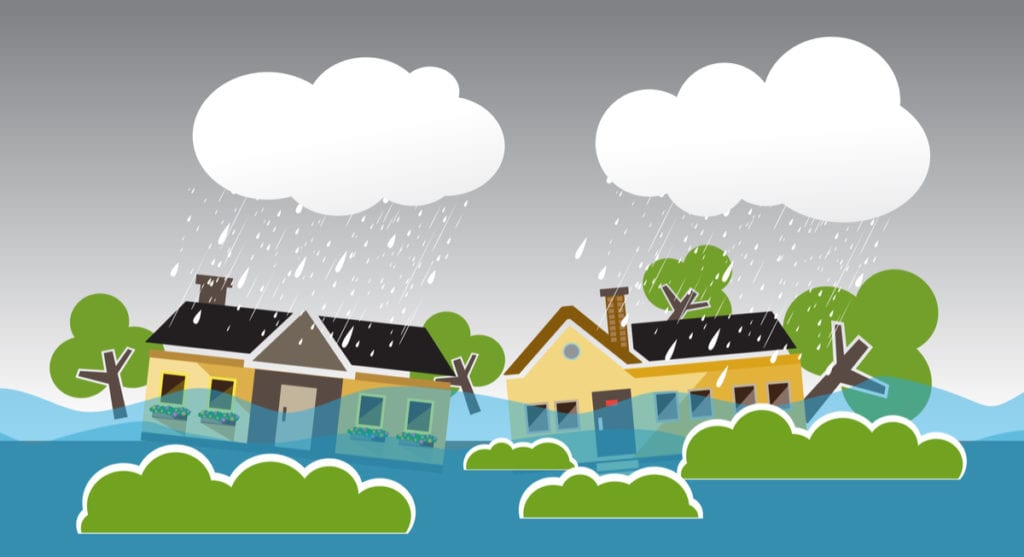 While a hurricane is a tragedy that can easily hurt many businesses, it can also provide a unique opportunity for businesses with particular goods and services. For companies that help with water damage, tree removal, roof repairs, and other services that are in high demand after a hurricane sweeps through a region, it's important to make sure that consumers find you before they go to one of your competitors.
Unlike many traditional forms of advertising, marketing to people impacted by a natural disaster like Hurricanes Harvey, Maria, Jose, and Irma typically requires quick action on your part. It's not something that you can plan months in advance. With that in mind, digital marketing offers a range of marketing opportunities to target your advertising efforts toward your particular audience quickly and effectively. Some of the campaigns and services that are the most beneficial include:
A PPC Campaign can be spun up relatively quickly. A prime example is an account with Google AdWords. An experienced agency like JLB Florida can use AdWords to enable you to advertise at the top of Google search results for the selected keyword phrases selected to drive the right leads to your organization, such as phrases related to "Claims Adjuster", "A/C Repair", "Electrician", , or "General Contractor". This advertising method allows for a high degree of targeting, so your marketing can be focused on very specific geographic targets like zip codes. Your ads can even include specific messaging and offers, such as a special offer for hurricane victims.
Social Networks like Facebook know a lot about its users. Like AdWords, Facebook ads can be created relatively quickly and can be focused on specific geographic areas, as well as demographics. While users haven't necessarily searched for something in particular, this can be a great way of making sure that shoppers know that you're their local source for things that they're likely to need, like Roof Repairs, or goods that they're more likely to be looking for, including if they're worried about future hurricanes or weather issues. So if you're selling Grills and Propane Tanks, for instance, it can be a great way to remind people to be ready for the next hurricane or to make their lives more comfortable while other repairs are underway at their home.
This is also a great option for E-commerce website owners, from Manufacturers to Retailers. If you're well-stocked on easily shippable supplies like flashlights and lanterns, batteries, candles, weather radios, emergency water filters, non-perishable food, cell phone power banks, or other in-demand goods, an ad on a platform like Facebook can be a great way to let consumers know that you can ship supplies their way, even if goods are sparse in their local area.
While internet marketing campaigns like Pay Per Click and Social Media Marketing are great ways to get the word out about your services, folks will need to get more information from you than will fit in a typical ad. Landing pages allow you to share more information about who you are, and will most often include calls to action, like a contact form that can be submitted to you 24/7, allowing you to collect leads effectively. A team like JLB Florida can help you to launch effective landing pages by applying your branding and important information to existing landing page layouts that we've established for such purposes. In essence, using a strong prefab template to get the materials that you need to live, so that your marketing campaigns can kick off asap.
Are you a business that's seeking to increase your leads and sales through internet marketing? If so, the JLF Florida team is here to help. You can call us at (954) 530-6125, or contact us through our website.