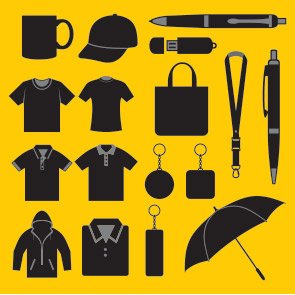 Exhibiting at trade shows and expos is a great way to get in front of a lot of people in one location to generate leads for your business. However, to make it worthwhile a company needs to find unique ways to bring people into their booth and be seen by as many show attendees as possible.
After exhibiting at many trade shows, Team Rand has had a lot of practice attracting attention to our booth. A great tactic is to creating custom promoptional products with your company logo to give away at your booth. It can be something as simple as pens, mints or even t-shirts or tumblers.
Giving away something will get people to stop when passing by your booth. Once there, it is your job to turn them into a lead. When the person leaves your booth they have something tangible with your logo that is less likely to get lost on someone's desk like a business card might and it will help remind them of your business.
Another bonus is that friends, colleagues and customers of the person and/or company could see the product and potentially lead to more clients for your business. There are numerous companies out there that specialize in custom promotional items which makes finding the best products for your needs easy.