As a retailer, it's now more important than ever for you to have a presence online. Thanks to technology, the market for your goods or services is no longer limited to the consumers who live in the area surrounding your location. Today, the market for the things you sell is global. More accurately, the market for your goods or services could be worldwide if you had a strong presence online.
E-commerce is growing at a rate of 23 percent year-over year. More than 95 percent of people living in the United States who have access to the Internet have made at least one purchase online, with an astonishing 80 percent of them having bought something online within the last month. With over half of Americans having a preference for online shopping, it's clear that there's big money to be made in e-commerce. 
Leading Bigcommerce Web Design Trends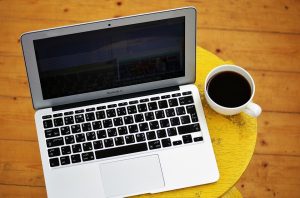 If you want to establish or improve your online presence, your website is a great place to start. Simply redoing your website isn't enough, however. You need to redesign your existing website or create a new one with some of the leading Bigcommerce web design trends in mind so that it appeals to today's online shoppers.
Here are some of the leading Bigcomerce web design trends for 2018:
Increased Localization and Personalization
In 2018, your website design needs to provide a better customer experience through increased localization and personalization. Localization is where your website uses a visitor's IP address to alter the content it provides based on where the visitor is located. This enables your website to reveal products that are contextually relevant given a user's physical location.
Like localization, personalization improves a customer's experience by enabling your website to show content that's relevant to visitors based on certain data points. This information may include things like a visitor's search queries, buying history and their behavior on social media.
Aim for Organic Traffic
Organic traffic remains the leading factor for increasing traffic and conversions over the long haul. What does this mean for your website? It means you should create content and adjust your SEO marketing so that it has a greater chance of attracting organic traffic. Ideally, you'll win the ranking war for at least one long-tail keyword and organic traffic will account for a minimum of 50 percent of the people who visit your website.
Optimized for Mobile
While it's imperative for your website to be mobile-friendly, it's no longer enough. Today, your website design must be optimized for mobile users. This means your site must enable mobile-optimized search. It also means your website should include digital wallets and one-touch pay as well as product videos. Believe it or not, that's just the beginning of optimizing your website for mobile.
Clearly, the web design trends that are already apparent for Bigcommerce in 2018 will require big changes for a lot of websites. Luckily, you don't need to look beyond JLB Florida for the help you need to bring your website up to speed. Our menu of website design services includes incorporating web design trends for Bigcommerce into websites that provide a wow-worthy customer experience. Contact us to learn more today.