Guest Post from Matt Davis at FutureHosting
Self-hosting offers reliability, accountability, and control over your own business model and content. SaaS is not the right solution for serious bloggers.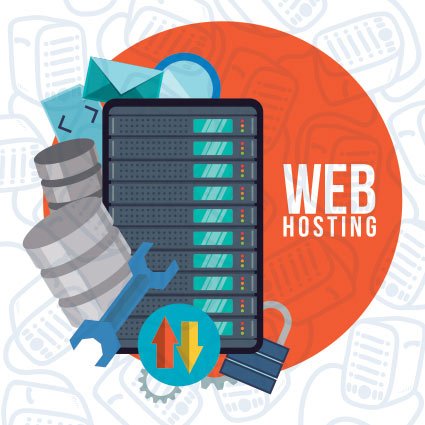 Software-as-a-Service is tempting for bloggers. Most of the work is done for you. All that's left is to write and publish. The foundations of the service are not something that you have to worry about — no technical SEO to struggle with, no web hosting control panel, no DNS management headaches, and no control.
Let me be clear; in some cases, SaaS publishing platforms like WordPress.com or Medium are the perfect place to publish. If you're an occasional writer and you need a way to send your thoughts into the world when they don't fit with social media, SaaS platforms do the trick nicely. But, if you're a serious blogger who derives an income from blogging, a writer who needs to maintain ownership of content, a publisher of controversial content, or a business owner who needs a site for lead generation, you need to be in control: self-hosting gives you that control.
Self-hosting is something of a misnomer. You don't really host anything yourself. You pay a fee to a web hosting company: they host your site on one of their servers, connected to the Internet through their high-bandwidth link. In most cases, particularly if you choose a managed dedicated server, the effort involved in managing such hosting is minimal — it's more involved than SaaS, but it's not something a reasonably savvy person will have a problem with.
And, in exchange, you get control and accountability. If you've ever read a SaaS platform's Terms Of Service — which I doubt; almost no one does — you'll recognize that for the most part, SaaS vendors want to absolve themselves of any responsibility for your content. If their service goes down, you have no real recourse. If they don't like your content, they are free to take it down. For anyone who relies on a site for revenue, the potential for unpredictability and unreliability is unacceptable.
Web hosting companies live and die by their reputation. It quickly becomes widely known if they offer poor up-times and bad performance. They are strongly motivated to offer the best performance and reliability, and any good web hosting company will have service level agreements that detail exactly what a client can expect and what they are owed if the company fails to deliver. Web hosting companies are accountable to you as the client.
Whether your site earns a few dollars a month or a few thousand dollars a month, you need to be in control of its monetization strategies. SaaS offerings can place significant limitations on the way you can earn money. Unless you own and pay for the publication platform, your content exists to fulfill someone else's business model. There are dozens of ways that a site can leverage content for revenue, most of which are permissible for self-hosted sites; if SaaS platforms offer any monetizations mechanisms at all, they're usually limited, use the service's preferred vendor, and a percentage is skimmed off the top.
For those who make a living with their content, require guaranteed performance, accountable hosting, and ownership of their content, self-hosting is the way to go.
About Matthew – Matthew Davis is a technical writer and linux geek for Future Hosting. Follow them on Twitter @fhsales, Like them on Facebook, and check out more of Matthew's writing on Future Hosting's web hosting blog.