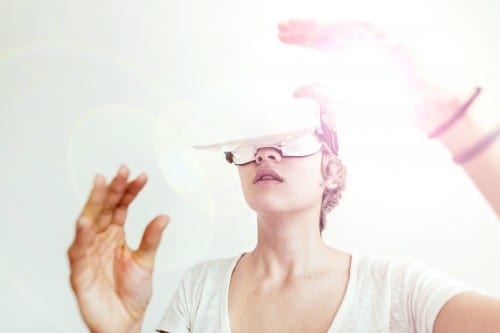 It wasn't that long ago that blog after blog was pushed out predicting the trends in marketing for the coming year. Try and find just one that didn't mention video. Chances are you can't.
It's predicted that by next year, video will account for 80% of consumer internet traffic. Honestly, video has been big on the marketing scene for a while, but it's growth is still exploding, especially on social media.
Take a quick look at these numbers.
Facebook gets 8 billion video views daily.
Snapchat edges them out with 10 billion video views daily.
Video is 6X more likely than photos to be retweeted on Twitter.
Users of YouTube share 400 hours of new video every minute.
Today, video is incredibly important for social media marketing, and if you aren't using it, you're losing out. Let's break down where you should be using video and why.
Facebook Live
Facebook introduced Live streaming as a way for its users to engage followers in a fun, captivating way. Live video strips away the security blanket and makes the creator more vulnerable and real. This might sound scary, but it's crucial for building trust and authenticity for your brand. Plus, audiences love live content.
Facebook says that on average, users spend 3X more time watching live video than prerecorded video content, and that they're 10X more likely to comment and engage.
We all know that amping up engagement is the way to win on social media, and live video content fits perfectly into this equation.
Instagram Live
It isn't enough to just post pictures on Instagram, you need to be leveraging video content as well.
Instagram's strengths for marketing center around hashtags and stories. Live video is a way to optimize both. As with Facebook, Instagram Live generates more interest and engagement. Video of a live event increases brand favorability by 63%. Not too shabby.
Instagram has over 800 million active monthly users and 71% of brands use the platform to market their business. If you aren't using video to capture attention, your competitors are.
Snapchat
Snapchat sometimes gets overlooked in the social landscape. When first developed, it was mostly a teen audience and many businesses didn't see the point. But, snapchat has matured, and so has its users.
Snapchat now has video capabilities that allow you to share branded stories that last for 24 hours. The Snapchat audience is still a bit younger than other platforms, but that is shifting. If you're a brand that appeals to the millennial market, Snapchat is a great vehicle for promoting yourself through live video content.
YouTube
Finally, the master of video, YouTube.
User of YouTube watch 1 billion hours of video each day. Did you know that YouTube is the second largest search engine? Plus, the platform has an incredible range of demographics, which makes it perfect for any type of business.
YouTube users are also willing to watch longer video than on other networks. This is great for building trust and relationships with your brand through explainer videos, Q&A, and other types of video content that provide real value to your audience.
Are you ready to discover what video can do for you? We're the digital marketing company that can help. Contact JLB Florida today, and let's unleash the power of video for your brand.