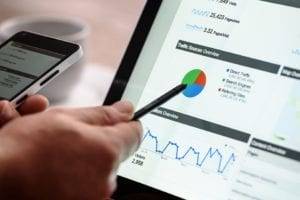 For any business, building an audience and a reputation in the digital world is important. But, for small businesses, it's crucial that this happens as soon as possible. SMBs turn to digital marketing tactics to help them achieve this goal, but often find that their efforts reach a screeching halt when they're faced with one question.
PPC or SEO?
It's a question that stops many businesses in their tracks because they each have their own unique advantages, and there usually isn't an easy answer.
There's another solution, and that's combining them to provide two access routes that work together to maximize traffic and conversions for small businesses.
Here's how SEO and PPC can work together for SMBs today.
The Battle Between SEO and PPC
To understand how SEO and PPC can work together, it's important to know what they're each bringing to the table. Let's take a minute and break them apart.
Search engine optimization brings traffic to your site through organic (unpaid) searches. It's slower at generating results, but it's cost effective and sustainable, which is key for small businesses in the ever-changing dynamics of digital marketing.
Pay per click marketing, on the other hand, produces faster results because it's laser targeted. Business reach exactly the audience that's more likely to convert. While PPC generates big results, it also comes with a heftier price tag and requires constant monitoring to get the best ROI.
So, what happens when we combine the best of each? Marketing magic.
Let's take a look.
A Strategy for Conversion
A well designed PPC campaign is hands down one of the fastest and surest ways to get people to your site. This is great because what small business isn't going to benefit from a boost of traffic and brand awareness?
The only problem here is that getting traffic to your site is only half of the goal. You also need to make sure that you've created site that takes all that PPC traffic and turns them into leads and conversions.
This is where SEO comes into play.
SEO tactics, like a focus on content, add value to your site that makes visitors want to stay a little longer. The longer they stay, the more trust and credibility gets build around your brand.
This is the key to conversions.
Perfect Complements
When used together, PPC and SEO bring out the best in each other. Take for example, how keyword and conversion data from a PPC campaign can be fed directly into an SEO strategy to improve results.
With PPC, you get detailed analytics that tell you exactly what works and what doesn't. Leveraging this information for SEO helps small businesses avoid time wasted on slow moving, ineffective strategies.
Likewise, highly effective keywords, which are also high cost, can be moved from PPC to SEO to help smaller businesses with limited budgets get the most out of their marketing dollars.
This is only the beginning of how PPC and SEO can work together beautifully for your small business. We can help you create an integrated strategy that wins. Contact JLB Florida for more information about our SEO services and PPC campaign management.