Guest Post from Our Partner, SkuVault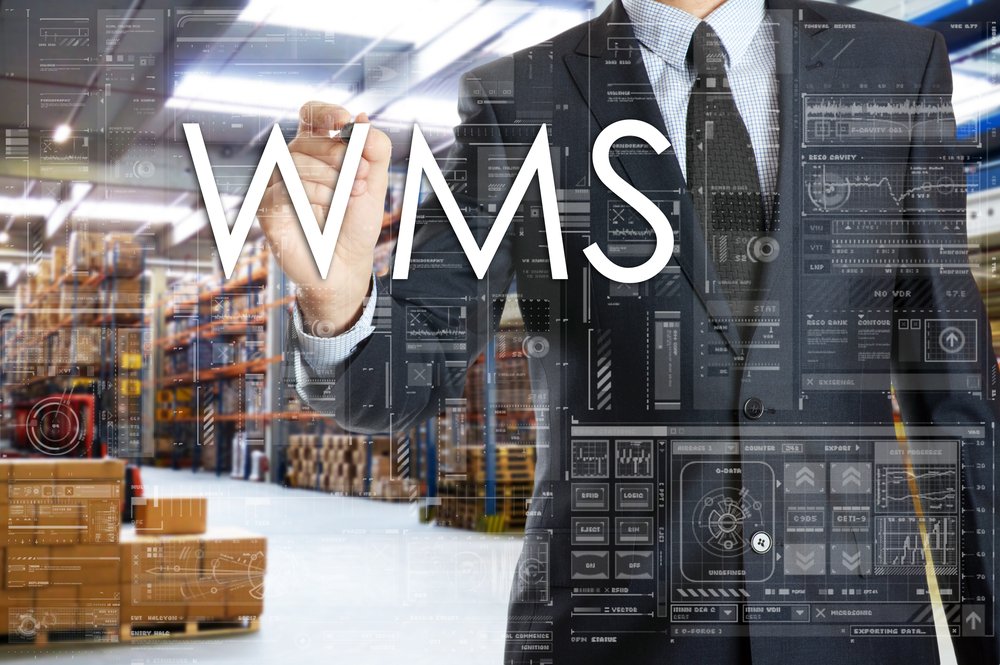 Brick-and-mortar store owners can sell both in-store and online with the help of a warehouse management system.
A WMS:
Allows traditional store owners to sell the same items online simultaneously
Helps reduce the fear and number of out-of-stocks, mis-shipments, and a number of other inventory concerns that are simply unavoidable without such technology.
In this post I am going to discuss several ways in which a WMS allows sellers to sell more both in their stores and online automatically, in real time.
Overall Benefit Of a WMS
A WMS has an immediate advantage over manual processes of inventory tracking because it's automated. In some cases, barcode scanners are used to put inventory SKUs straight into the WMS software, where it can be picked, shipped, and re-ordered with the click of a button. So, although there is some manual human labor involved, for the most part, a WMS is automated through processes such as these.
Finding a WMS that is cloud-based, such as SkuVault, allows you as the seller to be located anywhere in the world with the handling and management of your inventory in your backpocket. Your business can move anywhere with you without worry of having to be in the physical store.
Buffers
A WMS provides a buffers feature that allows the user to manually set a number on their marketplace channels or individual SKUs, limiting or maximizing the amount of items for sale.
For example, if you only want to sell a certain number of items online even though you have more in stock, set a quantity buffer to mark the quantity available to online shoppers only. You will protect your inventory quantity in-store against inventory online so there's never a chance of an out-of-stock overlap.
More buffer options can be found using SkuVault, as well.
Build a Replenishment Report
The replenishment report is kind of like a second set of eyes for a business order.
With a WMS replenishment report all your inventory levels are recorded and can be updated automatically at your discretion. No need to worry if one item is running low in-store but overstocked online. The replenishment report tells you if you're running low and when you need to reorder. It also allows you to transfer an item from one warehouse to the next to appease low inventories our out-of-stocks. And the best part- quantities are automatically updated with each report.
Check the Product Status
If you have products that would be better suited to sell in-store than online, mark them with a product status in a WMS.
For example, if you know an item will have a 2-3 day shipping delay, mark it as a "2-3 day shipping delay" next to that item so customers can know it's probably better to buy in-store if they're in a rush.
This is also an example of a customizable feature among a mostly automated WMS. It offers a quick glimpse for you as the user to see which items will perform better in-store vs. online and it gives online shoppers a better purchasing decision based on their timely needs.
Real-Time Quantity Updates
If you're selling online through multiple marketplaces, a WMS can manage and sync those sales across the board.
When a sale has occurred on one channel, the real-time quantity feature will reflect that sale across all channels to show what you have available. All your channels will update frequently throughout the day.
This type of uniformity is great for in-store and online store owners because not only does it deter out-of-stocks in either store, but it also updates quantities that have been shipped the night before so that they are ready the next morning.
Cycle Counting
Auditing features are common among warehouse management systems, but cycle counting is an especially beneficial feature of SkuVault, for example.
Cycle counting is an auditing procedure in which small amounts of inventory are counted each day in a specific location. By doing this each day you will use less man hours because of less physical counts, which means more sales and more accurate inventory. Accurate inventory means less oversells, undersells, and items left around to sit on the shelves. A repeated cycle such as this ensures your inventory will remain seamless online and in your brick-and-mortar store.
Recap
Basically, a WMS is the best way to keep a dual business streamlined.
When you're a store owner with a million responsibilities flying around everyday, the last thing you need is for sales to tank online more than in-store, or vice versa. With an automated WMS keeping everything on track the worry of oversells or out-of-stocks is gone. Customers can easily look at your store's website to see what's in stock and when/if it can be delivered. And if you choose to use a cloud-based WMS you no longer have to be chained to your physical store. Travel as much or as little as you want without your online and in-store inventory quantities running amuck.