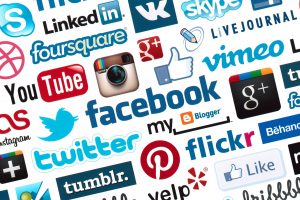 In 2016, the ability to share live content on social media exploded onto the scene. The preference for live content has only continued to grow with viewers spending 8x longer watching video that's live over on demand content.
Now, take what we know about video being the preferred type of content and blend that with the popularity of live broadcasts. What you get looks something like a marketer's dream.
While there's plenty of brands out there generating huge engagement on platforms like Facebook and Instagram Live, many small businesses remain reluctant.
There's a misconception that optimizing live video has a huge learning curve, or that there's a large initial investment. The fact is, neither of these things are true and live content is a great way for small businesses to engage their audience and build brand authenticity on social media.
So, push aside your reservations and discover how you should be using Facebook and Instagram Live for your small business.
Providing One of a Kind Content
Have you ever thought about how what you're doing at this exact second is a once in a lifetime event? Sure, you can replicate it, but there will always be some minute detail that prevents one moment from being exactly the same as the next.
The idea of missing out on these moments is a big part of the appeal of live video. Each piece of content is unique, and if they don't catch it now, they might miss out on it entirely. With live content, your brand suddenly becomes more interesting and relevant to your audience.
Covering a grand opening, event or product release is a great way to leverage live content. For example, a live video of a grand opening event might inspire someone to hop in their car and check it out. Compare the effect of this to posting a standard video after the event has happened, and you can see the potential for an instant boost in traffic.
Stepping Out of Your Shell
But, small businesses aren't always tech savvy or familiar enough with social media to feel comfortable taking the leap into live content, especially when posting a meme or blog is so much easier.  
The fact is that Facebook and Instagram have made creating a live event just as easy as posting a status update.
For example, Facebook Live doesn't require much more than hitting Live, giving them permission and then writing a description. Super easy, and all that's left to do is record your event. Instagram is just as simple.
Now, one of the best features of live video for small businesses is the ability to engage instantly, in real time with your audience. As your video is broadcast, you see how many viewers you have and see comments as their coming in. Responding to these comments gives you a unique opportunity to have real time conversation with your entire audience.
For example, if you're broadcasting a tutorial or Q&A, responding to live comments gives you the chance to tailor the content to the audience that's in front of you at that very moment.
What Does It All Mean for Your Small Business
People today are looking for a different kind of consumer experience. With the growing competition in the digital world, providing your audience with the unique value and transparency of live video gives your brand instant authenticity and trustworthiness.
There has never been a better time to try Facebook and Instagram Live for your small business. If you'd like to know more, we'd love to help. Contact JLB USA and learn more about our social media marketing services that will increase awareness of your brand today.