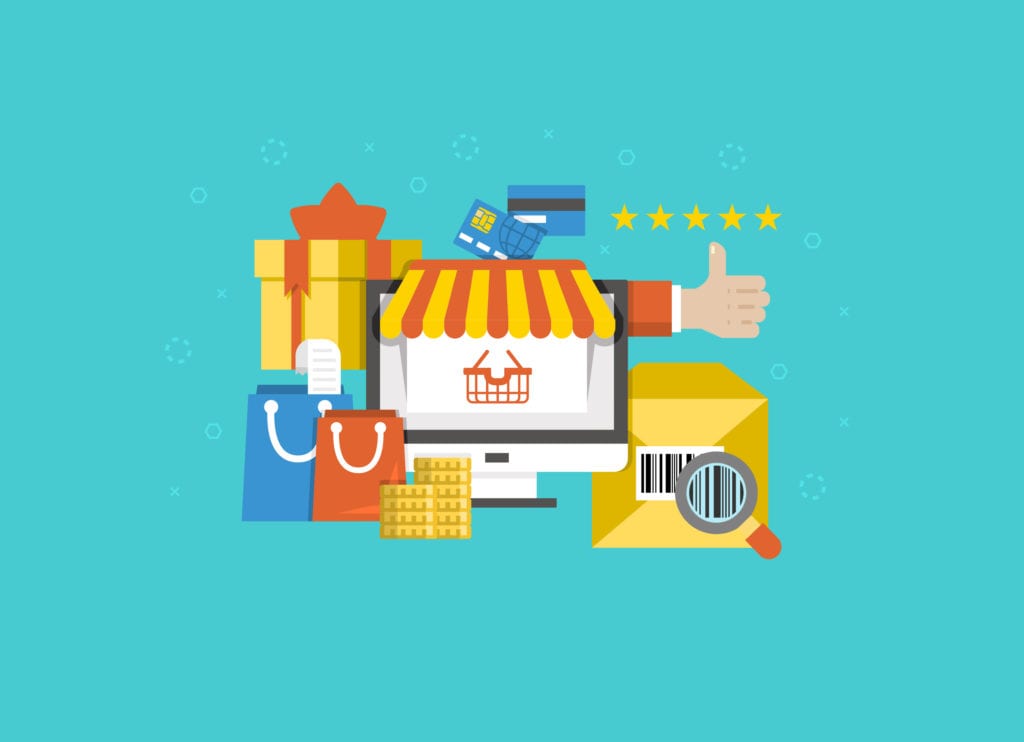 When evaluating E-commerce systems, we always recommend starting by highlighting the goals that you're seeking to meet as a business. Every shopping cart platform has its own pros and cons, but your unique needs and the experience that you're hoping for as an organization will point you down the best path for your specific use case. When it comes to BigCommerce and Magento 2, you'll find there are some key differences.
How Magento and BigCommerce Differ
Magento 2
Magento 2 is the newest variation of Magento, an open-source software that powers online storefronts. Magento is very malleable, but requires more vendors, such as hosting companies and developers to help keep your Magento site PCI compliant as well as constantly integrate Magento patches, bug fixes, security updates.
Magento boasts a large number of extensions and a bigger community base than BigCommerce.
Here at Rand Marketing, we've built and maintained Magento websites for a large portfolio of clients, and continue to do so on an ongoing basis.  We do, however, run into many merchants that do not want to be responsible for the costs and headaches of maintaining an open-source website.  
BigCommerce
BigCommerce, meanwhile, is a more tried and tested platform. While Magento has a few thousand open issues that they're in the midst of addressing for Magento 2, BigCommerce provides a more stable and supported environment. BigCommerce includes a Service Level Agreement (SLA), automatic software updates and patches, website hosting, security and PCI compliance, and many more rigorous support services. They can even assist with data migration from your old E-commerce storefront.
Although BigCommerce doesn't have nearly as many extensions, many additional out-of-the-box features are continuing be included as well as more curated apps that are less likely to conflict. BigCommerce also has a strong presence in the mid-market, helping merchants to grow.
While an agency like Rand Marketing would be able to help with your designs, theme, digital marketing and other needs, you also would have 24/7 support from the BigCommerce team should you ever need help.
Which One Is Right For You?
If you currently have a Magento 1 website and are very satisfied with the Magento environment and ecosystem, than Magento 2 could be a very good fit for you. But if you're trying to compare BigCommerce and Magento 2, BigCommerce will prove to be the stronger option for a wide range of businesses. Keep in mind that Magento 1 is anticipated to eventually reach end of life.
If you still aren't sure which E-commerce system would be the best for your organization, Rand's team assist you in finding the best software to manage your online storefront.
Whether you choose Magento or BigCommerce for your digital store, Rand Marketing's in-house, full-service team of industry veterans can assist your operations with everything from web design and theme customization to SEO, AdWords, Google Shopping, and other paid ad platforms as well as social media content, ad management, email marketing, and other services to improve your conversion rate and generate an influx of targeted shoppers.
To request a consultation, you can reach us at (954) 530-6125 or contact us through the web to schedule an appointment.