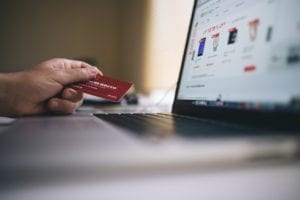 Have you ever thought about your e-commerce site as if it were a physical retail location? With a physical location, there's a sense of vulnerability. Someone could walk in, steal from you or scout the place out for weaknesses. Even your customers are vulnerable. This is a fact of life, but fortunately few ever feel the reality of it.
But, with a website, everything's digital. So, we tend to feel a little more secure, except cybercrimes are a very real risk. It's estimated that by 2021, cybercrime damage costs will hit $6 TRILLION annually, double what it was just 3 years ago. IBM's CEO even went so far as to say that cybercrime is the biggest threat to every company in the world.
Every e-commerce site is at risk, including yours.
Consumers are also becoming increasingly aware of the risk of cybercrimes and have begun to adapt their behaviors accordingly. If you want to protect your e-commerce business, and earn the trust of your customers, website security is critical.
5 Steps to a Secure Website
Start with a Reputable Website Hosting Service: Security should be top priority when choosing a hosting service. A hosting service keeps hackers away and provides backup services, so your e-commerce site can be seamlessly restored should there be a security breach. Look for 24/7 operation, cloud hosting and RAID protection.
Connect with a Secure E-commerce Platform: There's a lot that goes into choosing an e-commerce platform, but security should be first on the list. Look for secure payments gateways and a platform that releases security patches.
Use HTTPS: HTTPS will help you avoid online frauds, plus Google uses HTTPS as a ranking signal. First, purchase an SSL certificate from a recognized vendor then install it and change the settings on your site.
Test for Weaknesses: You should never get too comfortable when it comes to security. Your e-commerce platform should offer vulnerability tests to help identify areas of weakness. Leverage this tool and use it often.
Be Proactive: Get ahead of the hackers by being proactive in protecting your business. Frequently backup your website and stay current on software updates.
Secure Customer Practices
When a customer enters their personal information and payment details, they're trusting you to protect all of it. One misstep that leads to vulnerability can leave a huge smudge on your reputation. Aside from building a secure site, there are additional ways of reinforcing customer security.
Don't store excess data. Storing sensitive data puts your customers at risk. If you absolutely must store data, use tokenization, which replaces customer data with numerical "tokens".
Require a CVV. The Card Verification Value is a 3 or 4-digit number on the back of a credit card. Cybercriminals might have a credit card number, but not the physical card, which means they won't have the access to the CVV. Retailers are not allowed to store the CVV for future transactions, which lessens the potential for fraud.
Password security. Enforce longer passwords that are difficult for hackers to crack with their algorithms. Insist customers use longer passwords with at least 1 special character and capitalization.
Get Help from the Professionals
The security of your e-commerce website is too important to leave to chance. We offer web security services to protect your assets and your customers. Contact JLB Florida today to learn more about how a professional security service can protect your business.