JLB Florida–truly emphasizing JLB's Joy, Life, Business motto. Both the rebranding and merging of services and solutions enabled us to construct a new and effective business model that takes our commitment to provide customers with top-notch designs, website development, and business class support to the next level. We are embracing our 'lead by design' approach that will ensure the best results for our customer's overall Internet presence and brand awareness.
The Creativity Behind The Design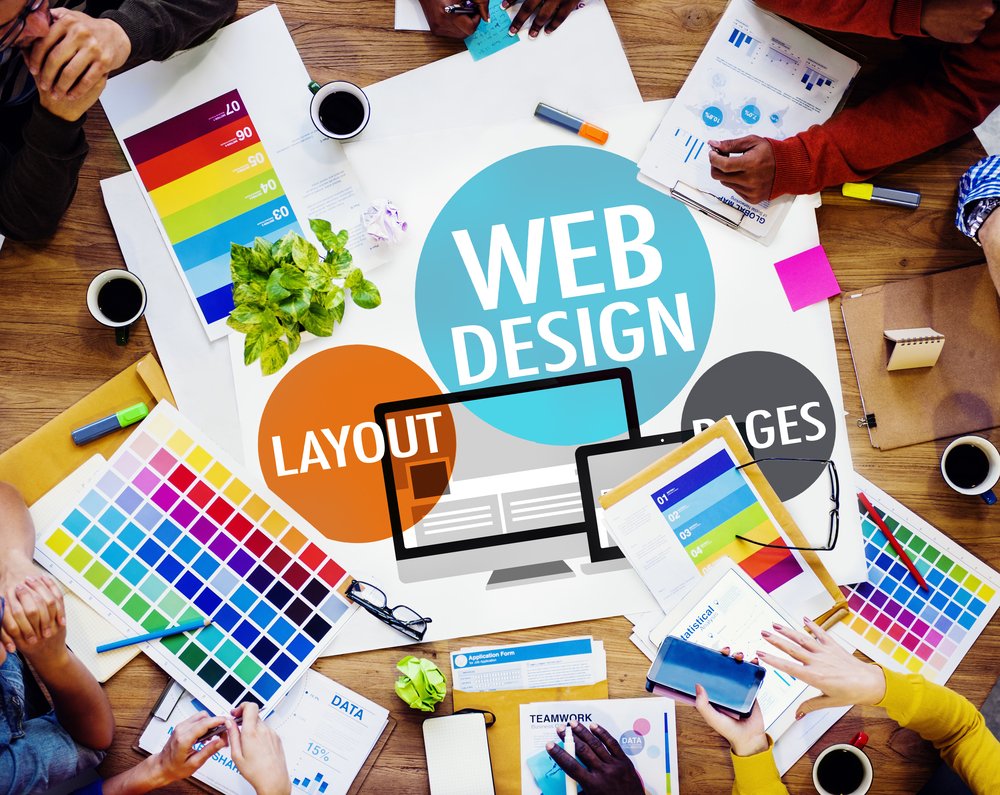 Since the implementation of our 'lead with design' business practice, many of our customers ask why we use this unique approach. Our Creative Director explains it this way:   
Imagine that you are trying to find information about something you are generally unfamiliar with….your first reaction would probably be to search for it on Google and then click a link that looks like it has the potential to answer your question / give you the info you are looking for, fairly quick and easy. On a website, however, things are typically not as straightforward as Google search. How long does it take a user to find the information they are looking for? Is it quick and easy–similar to Google–or is it difficult? Is it obvious how to navigate the site and move from section to section?
If you can find what you're looking for quickly and easily, it means the website has been designed well, with a good user experience in mind. Good UX (user experience) is made of both intelligent design and functional development which make the navigation of the users very easy to handle when they enter a website. Good design also perpetuates the business's brand and identity, which is ultimately the goal of any business that markets themselves on the internet. Brand is more than just the colors, logos, and fonts – it is the entire experience a consumer will have when interacting with a business. And that absolutely includes their website and everything it has to offer. Again, intelligent design and functional development (which is obviously equally as thoughtful) are the foundation of a successful website, whether it's a portfolio, commerce, informative, or advertisement.
The Client Focus
By leading with design, we put 100% of our focus on developing client websites with excellent user functionality and effective search engine optimization to generate traffic and revenue. All while creating a brand identity for our client that provides consistency and uniqueness.
We want to give our customers the best results when creating an innovative website for their business, which is why we take our 'leading by design' approach very seriously. A website says everything about your business and sets the tone for your overall brand. When designing a website, we want to make sure that the content on the main page–as well as throughout the site–is concise, informative, and most importantly, engaging.
Although our Creative Director mentioned above that branding goes much further than colors, logos, and fonts, we still like to ensure that the selection of these three elements are done very carefully, with the client's overall theme in mind. Our team of designers and developers work hard to ensure that the combination of colors, logos, fonts, and images are inviting to consumers and potential customer bases.
Additionally, with the Internet being the go-to tool for products, prices, locations, business establishments, ect., it's so important that we create a site that is straightforward, easy to navigate, and clearly depicts the services that the business offers the moment a consumer clicks to their site. A successful website is truly based on the way its functionality and design is perceived by the customer.
An effective and user-friendly website design teamed together with a productive digital marketing strategy, will not only increase your customer base, but it will expand your online presence and increase your brand awareness.
With this new and effective approach, our drive, determination, and commitment to our customers are stronger than ever–and so are our results.