JLB Florida is Magestore's featured partner and we highly recommend the Mega Menu to all of our clients.
Suppose you are building (or have previously built), ) an e-commerce site with numerous products, You may be having a difficult time e organizing a mess of too many products or categories in your menus. visitors who visit your online store will be amazed when trying to access what they are looking for. This is when Mega Menu is a must-have extension. This extension allows you to:
Show every option at a glance
Organize all products and categories effectively
Capture visitors' attention at first sight with great design
Is responsive with mobile smartphones
Easy to use even without coding skills
Let Magestore's Mega Menu fulfill all of your needs!
Click the link below to test it out

Support Horizontal and Vertical Menu with the most popular effects: Fade, slide, toggle

Depending on your web-store theme, you may want to create a horizontal or vertical menu (or both of them in one single page). Mega Menu helps you to create this effect, effortlessly.


All elements of the navigation menu are editable: Header Content, Main Content, Featured Content, or Footer Content, regardless your chosen menu layout.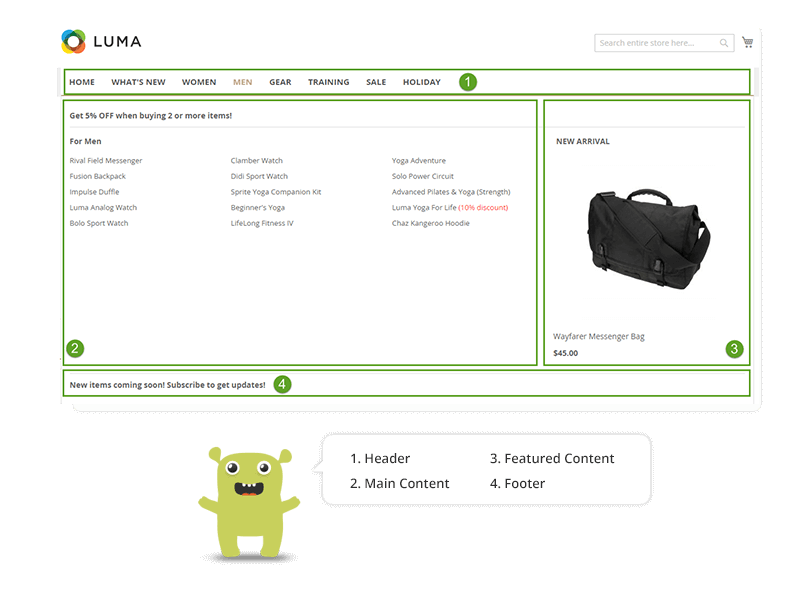 dding a menu item is flexible. Pick one of seven submenu types such as Anchor Text, Static Category Listing, Dynamic Category Listing, Default Category Listing, Product Listing, Product Grid, and Content.


With Category Listing, Magento 2 Mega Menu allows you to display up to three levels of categories in a single menu.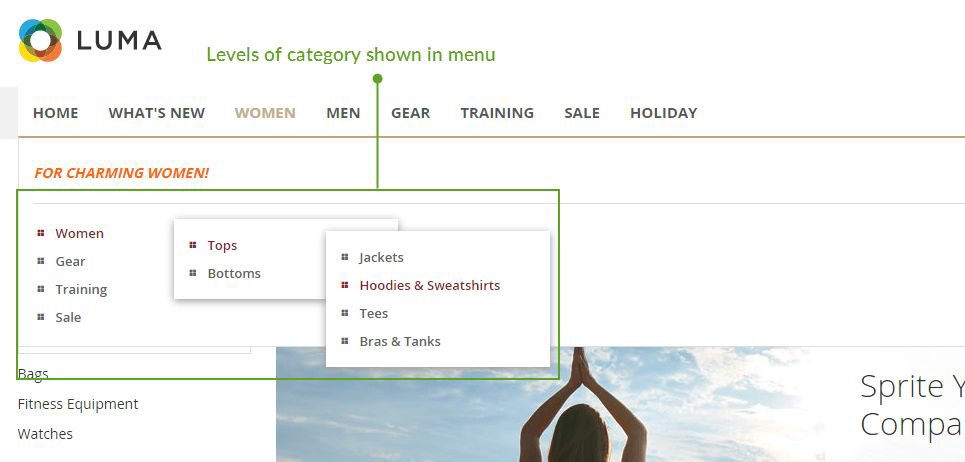 Easy to customize menu styles: changing width, color, icon or even position
When adding menu items, configuring the style including title color, background, etc. one by one can be complicated and time-consuming for admin or store owners. With category listing, configuration can be put into groups in one single setting page in order to help you save time.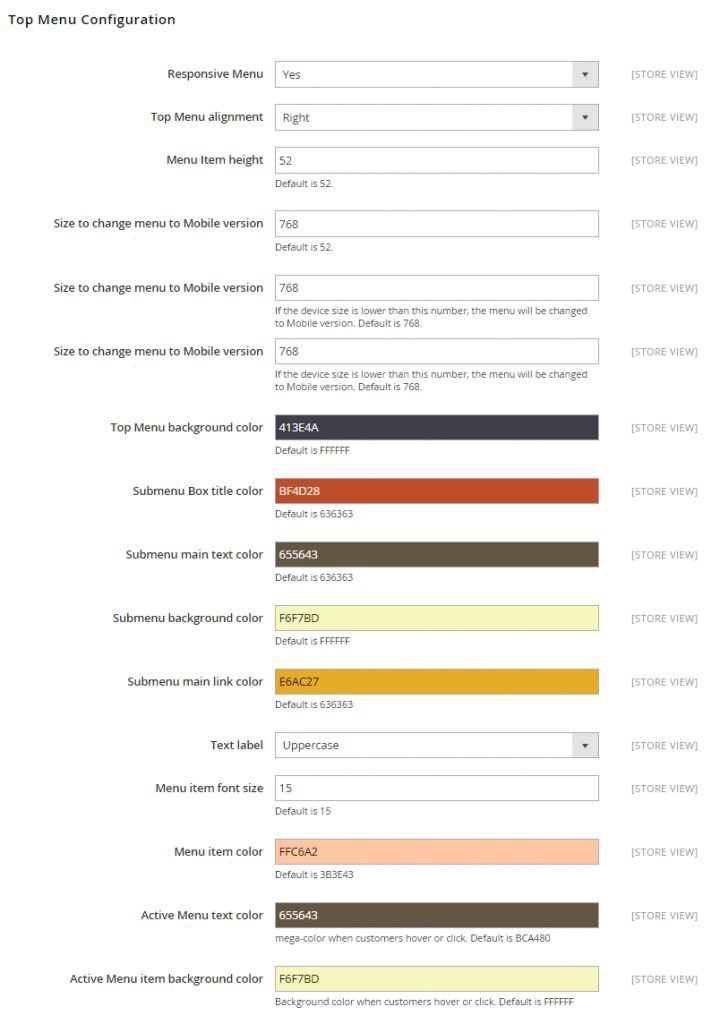 Mobile Responsive
The whole world is moving towards mobile. Magestore Mega Menu enables setting up your own mobile menu type in configurations. You can choose your own breakpoint in the backend in order to control the viewport width in which the menu will be changed to mobile version.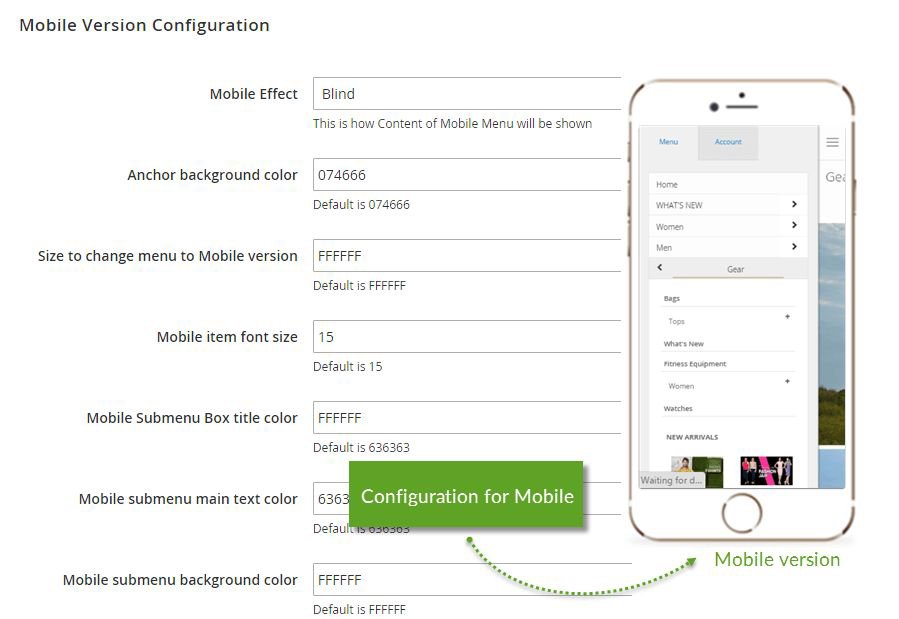 Style your own Mega Menu without editing CSS file
While many other Magento 2 Mega Menu extensions directly interact with the database slowing down your site, Magestore's Mega Menu uses the generated HTML code of your menu so it won't affect your site performance. You can easily enable and disable cache right in the Mega Menu management page when editing menu items for convenient frontend preview.