Whether you own a new business or your business has been around for years, you're probably constantly looking for ways to attract new customers. If you haven't done much digital marketing, you may not be familiar with all the online marketing tools that are available to you. One such tool is pay per click advertisements, or PPC. 
An Explanation of PPC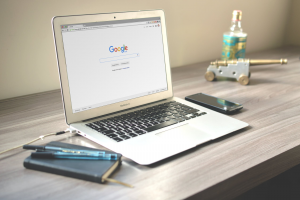 PPC is pretty much what its name implies. It's a type of marketing in which you only pay for the presence of your ad when someone clicks on it. PPC ads appear in search engine results pages above and below organic or unpaid search results. While your ad may appear in hundreds or thousands of SERPs per day, you will only pay for your ad if and when someone clicks on it. So, if your ad appears in 1,000 SERPs and it's clicked 30 times, you will only pay for the 30 clicks, not the 1,000 views.
Bing and Google make PPC advertising spots available in auctions, where you'll bid against other businesses. For an ad to be included in paid search results, you'll need to create your advertisement and bid on the specific keywords or search phrases that you want your ad to show for. If you bid the most, it's possible that you'll land in the top position in paid search results for the phrase you bid on.
While it's possible that your ad will rank number one in paid search results if your bid is the highest for a given phrase, it's not guaranteed. That's because your quality score can influence your ad's ranking.
No matter where your PPC ad shows up in paid search results, you'll be charged every time someone clicks on it, but the amount you'll have to pay per click will not exceed the amount you bid during auction. If you won with a maximum bid of $2 for a select phrase during a PPC auction, your ad appears in 5,000 search results and 100 people click your ad, you will have to pay $200. Again, you only pay when a person clicks your ad, not when they just see it.
Quality Score
As we stated earlier, your quality score can impact where your PPC advertisement appears in paid search results. Depending on your quality score, search engines will increase or reduce the amount you need to bid to secure a designated rank in paid search results.
Your quality score can decrease your PPC costs by 30 percent or more. If your quality score is bad, it can prevent your ad from ranking favorably in paid search results. Putting keywords in your ads and landing pages and separating good keywords from underperforming keywords are just a few of the things you can do to earn a good quality score.
Why Use PPC
For many businesses, PPC can be an important, lucrative part of their marketing plans. One of the biggest benefits of PPC is that it typically produces results fast. In fact, you may see increased traffic just minutes after your ad goes "live."
Another benefit of PPC is that you can adjust your advertisements quickly, often within a few hours or days. With organic search engine marketing, it can take weeks or even months for any changes you make to your content to gain traction and it can take just as long for your organic search marketing to react to changes in consumer behavior.
If you're ready to try PPC advertising, we're ready to help. As a PPC marketing company, we invite you to read about our PPC marketing services now. To learn how we can help your business, contact JLB Florida today.