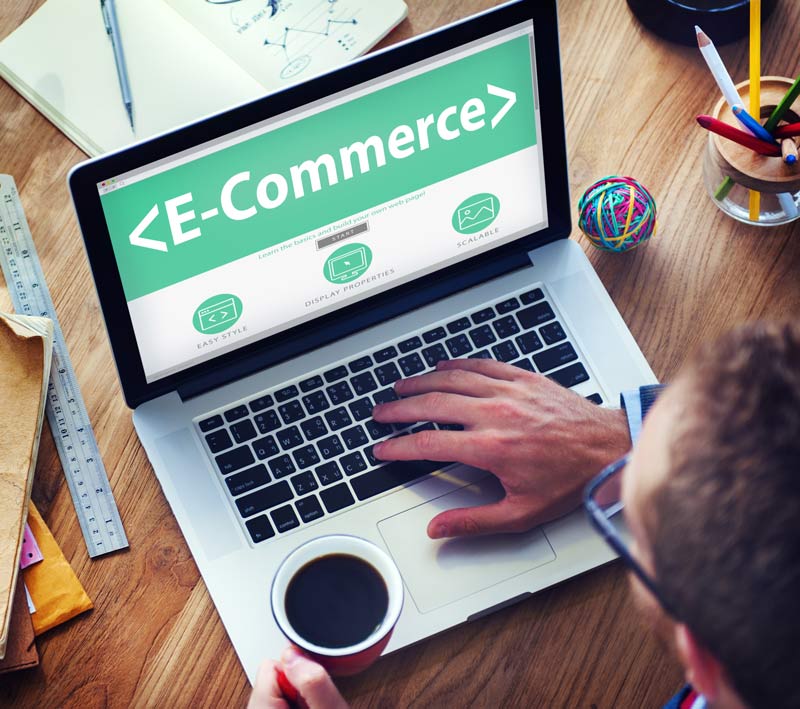 Guest blog by Springbot
Small and medium-sized businesses (SMB) have to approach their marketing strategies a bit differently than the big guys. Whereas large companies have expansive budgets to allocate to their marketing efforts, every single dollar spent by an SMB must bring a significant ROI.
"Big data" is one of those marketing buzzwords that's almost always geared toward bigger businesses. The assumption is that farming data is costly, but that's just not so if you use the right data-driven integrations. Big data is perhaps more valuable to the small, medium or early-stage business because these market segments are the least understood.
What is Big Data and Why Does it Matter?
Big data is really just a fancy way to describe the volumes of information that can be collected by your business on a day-to-day basis. If you know how to navigate it, it can help you gain insight about your customers, which will inform good decision-making in the future.
There are two primary types of big data: structured and unstructured. Structured data is that information that's highly organized, such as your business's transactions, and it's easily collected with data-mining tools. On the other hand, unstructured data comes from social media channels and customer service metrics.
Using a good big data marketing platform is one of the simplest ways you can capture all your data into structured metrics so that you can quickly act on the results. In eCommerce, big data often centers around buyer behavior.
Knowing how your buyer operates allows you to create a better shopping experience, which means higher rates of customer satisfaction, more sales and greater company loyalty. After all, you can't improve the experience if you don't know what the customer wants or how they are likely to behave in the sales cycle.
How SMBs Can Leverage Big Data
So, with all this taken into account, how do you effectively use big data to your advantage? Here are a few simple ways.
Trend-Spotting and Forecasting — One of the most valuable tools that big data can bring to your SMB is the ability to predict trends. By mining data through social media, blogs and ads, your big data platform can provide you with valuable insight on what's likely to be the next big thing. The same goes for forecasting your demand. The right analytics tools will help you understand when and why certain categories spike so that you're ready for future upticks.
Improving Customer Service — There are a myriad of ways big data can help improve customer service and customer experience (CX). When you have a solid data-driven system, you can tell if you're constantly improving customer experience because you'll be able to quickly and easily digest core data. You can also closely monitor customer feedback across multiple channels so that you can rapidly adapt and make changes.
Finding the Right Customer — As you know, finding the right customer at the right time in the buyer's journey can bring major gains for your bottom line. Big data can provide insight on segments, targeting and in-depth analytics so that you know exactly who to market to and when. Personalization is one of the biggest factors in eCommerce success, and big data can help you build a personalized shopping experience with more tailored offers and ads.
Growing Sales — At the end of the day, SMBs need to invest in marketing tactics that work and bring a big ROI. Using in-depth analytics is a good way to increase your revenue and ensure that every dollar is a well-invested one. You can boost sales through big data by assessing customer behavior (for example, figuring out why customers abandon carts at a specific point in their journey) and determining why some users fail to convert.
Personalizing Everything — We already know that SMBs can use big data to personalize their ads and target the right customers. They may also use their analytics to build dynamic online stores that are personalized to a specific group of shoppers. In other words, if your data shows that customers in a certain region are likely to shop a specific category, you can create landing pages tailored to their specific needs and preferences.
Even the smallest online companies can be mighty when they use their data wisely. Once you master your metrics, you'll be poised for success in the ever-expanding world of eCommerce.
About Springbot
Springbot provides advanced eCommerce marketing technology for small to medium-sized retailers. We make the overwhelming task of running and tracking multi-channel marketing campaigns ridiculously simple, from email and social marketing, to online ads, Amazon Marketplace and more. The key is Springbot's integration with Big Commerce, Magento and Shopify to deliver the power of data management, marketing automation and analytics. We then take that information and make data-driven marketing recommendations specifically tailored for your needs.