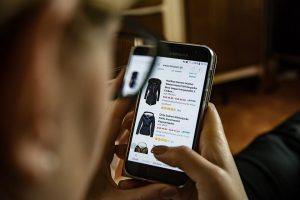 Mobile technology has been at the forefront of major changes in the e-commerce industry. Not only is mobile technology more accessible – at least 80% of internet users own a smartphone – it's also advancing at an incredible rate. Mobile devices are now capable of doing more with a focus on user comfort features that often make them the first choice when connecting with the internet.
For e-commerce, all the ways that a customer once connected with your business through a desktop can now be done from mobile. We can thank responsive design, user friendly e-commerce apps and mobile cash wallets for making the transition from browser to paying customer easier on mobile devices.
As a small business, you really have no choice but to adapt. With changes like Google's mobile first index, learning how to target mobile customers is key to thriving in the competitive e-commerce industry.
The Mobile First Index and How It Affects E-commerce Businesses
Mobile first indexing is one of the most important recent changes in SEO for e-commerce businesses. To begin, mobile first indexing is exactly as it sounds – the mobile version of your website is viewed as the baseline for determining SERP rankings. When you have both a mobile and desktop version of your website, it's the mobile version that Google notices first.
What mobile first isn't is mobile exclusive. Desktop sites are still included in the index, but the lack of a mobile friendly e-commerce is a sure way to halt growth and send traffic directly to your competitors.
As an e-commerce site, the mobile first index can present some unique challenges. For example, you might have product pages that include a ton of information. A desktop version of these pages would be painfully slow to load on a mobile device, not to mention that the template probably doesn't translate well to the smaller mobile screen.
The priority placed on mobile first means that the time to adapt your website design is now, rather than later.
How E-commerce Business Can Target Customers in the Age of Mobile First Indexing
As a small e-commerce business, where's the best place to begin adapting to appeal to the mobile consumer? Is it a dedicated mobile design? Mobile responsiveness? The changes have growing businesses with limited budgets asking what really matters and what doesn't.
Here are a few strategies to serve as your starting point for targeting mobile e-commerce customers.
Go mobile, but don't just stop there. A mistake that many businesses make is thinking that all they need is a mobile responsive site. True, it's important, but it doesn't give you a pass on not paying attention to the other features that make a great e-commerce experience.

Tune up slow loading pages. A page that's slow to load is an immediate reason for a visitor to bounce. This is especially true for the pages that your customers act on, such as product and checkout pages.

Mobile optimization and local SEO go hand in hand. Now is the time to elevate your local SEO strategy with long-tail keywords, geo-fencing, directory listing and reputation management.
When you're ready to see growth for your e-commerce business by targeting the mobile customer, we're here to help. Contact JLB USA to learn more about our e-commerce web design company and how we can produce the results you deserve.