Building technology and automation has evolved tremendously in recent years, allowing building owners and managers to automate and digitize much of their day to day operations. Green building technology also allows easier and more efficient energy management, as well as the construction of environmentally friendly buildings that consume less energy to operate.
A building automation system or BAS includes many different systems that can be installed in buildings to control and monitor services used for security systems, life safety, shading, lighting, air conditioning, ventilation, cooling, and heating.
Smart building systems usually include one or more of the following:
Surveillance cameras and other security systems.
Elevators and other mechanical systems.
Fire alarms and emergency systems.
HVAC systems as well as rooftop units.
Plumbing systems.
Lighting and different electrical systems.
Automation technology is a highly competitive niche, especially since in recent years there is an emphasis on increasing air quality in schools, commercial buildings, and offices. This is the reason why in-depth keyword research, along with content creation was absolutely necessary for our client's website. Implementation of these two SEO strategies, along with relevant backlinks allowed our client's website to improve their keyword base, traffic, and ultimately, leads.
Client Intro:
The client is a provider of building automation, CCTV solutions, access control, and building management systems.
The Challenge:
To increase the amount of organic traffic, ranking keywords, and featured snippets.
The Process:
We ran an in-depth SEO audit to locate and fix any underlying issues.
Keyword research and content creation was the main focus of our campaign.
Page and image optimization was implemented throughout the website.
The Results:

The number of ranking keywords was increased to just under 600 during Jan-Sep 2021, with 52 on the first page of Google.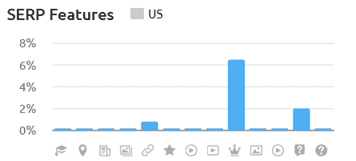 The number of Featured Snippets was increased to 6 and PAA (People Also Ask) was increased to 4.

The number of users in May-Aug 21 increased by 70% compared to Jan-Apr same year.