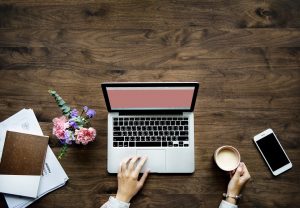 E-commerce businesses face a unique challenge, and that's the fact that their entire image is wrapped up in their website. It's the only place that customers connect with you, from first introduction through building their loyalty. The immediate impression that's formed when someone lands on one of your pages plays a huge role in your success.
We've all heard the saying "Don't judge a book by its cover", but the fact is many of us still do. We also tend to become hypercritical when checking out a new brand – after all, who wants to give their hard-earned money, or even their energy, to a flop?
Landing pages are often the first point of contact for new customers, and even some repeat visitors. They're the introductory handshake, and they're where that crucial first impression is formed. For e-commerce businesses that are looking at where to direct their digital marketing efforts for maximum ROI, landing pages are a great place to start. Here are 3 tips to make the magic happen.
Recognize that Landing Pages are Not Product Pages
When a visitor appears on your landing page, what you're really hoping for is to eventually turn them into a conversion. So, why not turn a product page into a landing page and crush two goals at once?
Because typically, this strategy doesn't work. The reason being that product pages are designed for the customer that's made it through the funnel, not the one just entering it. Product pages give specifics, but they don't do much for telling the visitor "why".
Plus, when you immediately supply a landing page visitor with pricing, but fail to convince them why you're worth it, all you're doing is basically handing ammunition over to your competitors.
Keep your landing pages value focused, not sales focused to build interest in your brand.
Take It Easy
You have all of about 2-3 seconds to capture their attention. Landing pages need to immediately tell someone why they're there, or you can count on them bouncing out. Achieving this is nearly impossible with clutter that tries to do too much in too little of a space.
You want to design your landing pages so that when someone arrives, their eyes are immediately and easily drawn to these 4 elements:
Who you are

What you do

What your value is to THEM

The actionable next step
Hit the Target on Content to Attract the Right Audience
You can't place enough value on great content, even on your landing pages. For example, including a high quality video on a landing page can increase conversion rates by as much as 80%. This is impressive, but it only applies if the content has been created around both quality and relevancy.
Landing pages, and the content presented on them, need to be built with a very narrowly defined target audience.
Who are they and what is unique?

How can you segment a larger target audience into more personalized groups?

What type of information are they looking for?

What type of content is this segment going to find most valuable?
Don't limit yourself with just one landing page when your target audiences deserve personalized attention.
Landing Page Design that Performs
Are you ready to take your e-commerce business to the next level? Let's start by talking about the individualized approach to your landing pages that will generate results. Contact JLB USA for more information about our marketing services.