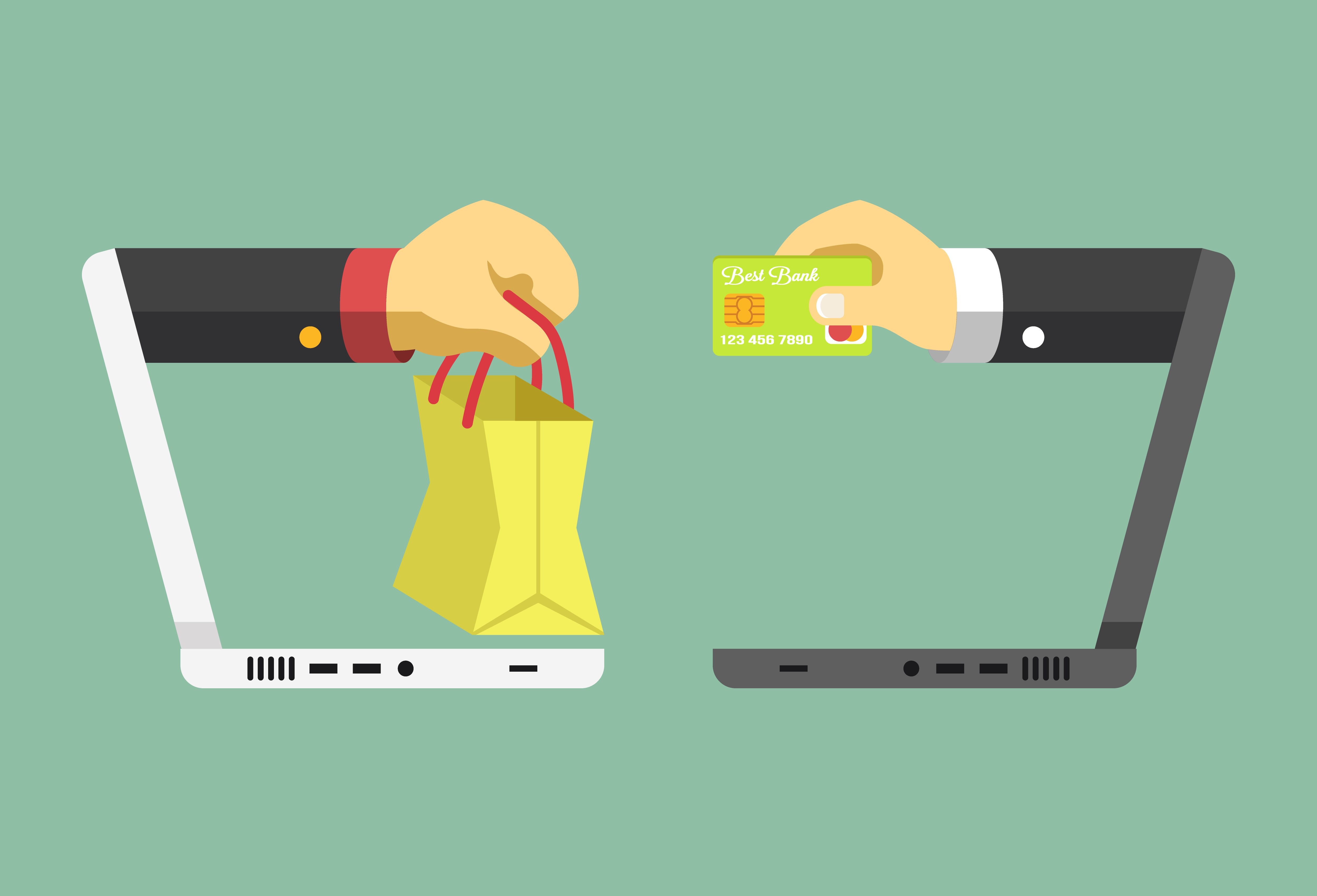 The process of choosing an eCommerce platform that boasts all the features you want can be difficult to come by. A wide choice of solutions, free and paid, hosted and downloadable, simple and feature-rich make the process even more tricky.
It goes without saying that the research takes a good deal of time and is especially stressful for novices who are new to eCommerce. The main concerns are where to start and what things to consider.
You may have already browsed the internet in search of "the best eCommerce platform" or "compare platform X with platform Y". The reality is, platforms change quickly and those reviews and comparison charts are not always 100 percent accurate. The great way to find the right solution for your business is to explore the eCommerce platforms' official websites yourself. Recent reviews from real users of the platforms are also beneficial and will help you narrow down your options.
Before clicking on the "Buy" button, it's important to make sure that the eCommerce platform gives you exactly what you need for your business. To help you decide this, we've prepared a list of 10 questions you should ask yourself before making a final decision.
In order to make things more explicit, we'll combine theory and practice and use X-Cart, one of the most popular eCommerce platforms, as an example.
Let's make the first step towards choosing the best platform for your business.
Do I really need an online store?
This is the key question to ask yourself before starting your research.
If your type of business is making natural soap or knitting funny toys and have between three to five sales per month, you don't actually need an online store. In this case, it's advantageous to leverage social networks, such as setting up a Facebook store, as this is better designed for small-scale eCommerce stores.
Alternatively, in respect to online sales as a business, a fully-featured online store is a must have for larger-scale businesses.
How much time am I ready to devote to my store and how much money do I spend on it?
"I want it all, I want it now!" — Does this sound like you? If so, it makes sense to search for a hosted eCommerce solution with a full suite of services from the platform creators. In this case:
you don't have to care about things such as a server and it's compatibility with the chosen eCommerce platform requirements, server settings, platform installation, SSL certificate, etc.
you don't have to look for web agencies or developers who know the platform you've chosen
you don't have to worry that you will break something in your store, as your access to the server files is limited
Comprehensively, you receive a one-stop service which saves you time and effort and provides high-quality results.
If you are a DIY fan or have a whole workforce of IT guys eager to work, then a downloadable solution is an option. You can launch your store on your own server or use the service of a well-tried, affordable hosting recommended to you. This will give you full control over your store and is more affordable.
Don't forget to calculate all costs and fees involved to ensure that the project fits within your budget. Depending on the payment plan, you may need to pay monthly or yearly fees, a one-time fee for a lifetime license, fee per every transaction in your store, optional extra fees for access to software updates, and activation of extra features.
If you go to the X-Cart website, you'll see that it's available as a downloadable solution. Yet, you can use it as a hosted solution too, as we also offer hosting. You can manage the store yourself or take advantage of a wide range of our services — from regular tech support and hosting, to unique design creation, custom development, and SEO. So, you can control your expenses and involvement in the process of the store launch as well as management, and you can change the state of things whenever you want.
How easy is the eCommerce platform to use?
Whatever solution you choose, hosted or downloadable, supported by provider or self-supported, there will always be a job for you to do. Trial the software to find out if it's suitable for you. The main points to consider are:
availability of the user manual and developer docs, or at least tooltips in the software to guide you through the first steps (if you're doing everything yourself)
the ease of the platform installation (if you choose a downloadable solution)
the number of additional tools and themes as well as the ease of their activation;
software upgrades frequency, cost, and convenience
the feasibility of basic design changes such as a logo, welcome text, home page banner, favicon, and layouts
the user interface, especially, adding new products, managing orders, and other sections you'll use on a regular basis.
If you don't have programming skills, no need to worry. You may not even need them during the store setup, as most modern platforms offer an intuitive user-friendly back-end interface. If you do have programmer skills, these will come in handy during setup. There are many eCommerce solutions that can be customized, so you obtain even more power over your store design and features. We'll touch on the customizability further in the article.
Take a look at X-Cart and you will notice that it has a very user-friendly interface. It's easy to install due to the smart installation wizard. Upgrades take several minutes and simple to install. New add-ons and themes take just a few clicks to be installed and enabled – you do that right in the admin area of the store and do not even need access to the server. Basic store settings require absolutely no tech skills except perhaps curiosity, motivation, and creativity — just like anything new. Thus, it will take you less than an hour to configure the store's look and feel to match your company identity.
Does the platform have everything necessary for my business?
Think of the products that you're going to sell and the way you're going to sell them. What must the platform be able to do to sell your products?
At first glance, online stores look similar: banners, categories, product images, product details pages, "Buy" buttons, etc. Nonetheless, they are as different as brick-and-mortar ones.
First, there are various types of products to sell: digital or physical goods, services, rentals, auction products, etc. Your products may have different options such as size or color, or maybe they can be purchased in packages with a fixed quantity or with a quantity represented in fractional numbers, such as fabric.
Second, types of stores also differ: retail or wholesale, one product store or a huge marketplace with thousands of products from multiple vendors like Aliexpress.
Third, think who you're going to sell to and where. Will it be a local business with phone ordering and self-delivery or will you sell internationally? With that in mind, what payment gateways, shipping carriers, and tax calculating services should be integrated with the shopping cart?
In any case, you may need some particular functionality. If there is detailed information on their website, do your own research of the platform features or contact their salesperson and describe the idea of your store They will be happy to consult you and recommend the features you will most likely need. These features may be available out of the box or on a paid basis, which is important to keep in mind as it impacts the total project cost.
It's great if the wide choice of features in the eCommerce platform is coupled with the ease of their search and activation. For example, in X-Cart, it will take you a few taps and clicks to find and to install a new feature. The whole process happens right in X-Cart back-end in built-in Modules Marketplace. It's a single marketplace which offers hundreds of add-ons and design templates, free and paid, from X-Cart team and partners to fit almost every taste. Inherently, it's very convenient.
What about marketing and sales tools?
The impact of marketing in eCommerce cannot be underestimated. Your sales volume hinges on your marketing strategy and marketing tools you use.
Coupons, discounts, special offers, banners, pop ups, customer follow-ups, and newsletters are just the beginning. What marketing tools are you going to use?
Will you sell only in your store or would you like to expand your sales channels to eBay and Amazon? Modern eCommerce platforms offer tools to export your products to these giant marketplaces in seconds. The most advanced ones also grab the orders back to your store database and show them in the admin backend, so you do not need to login to several places to fulfill the orders. The inventory is updated automatically regardless of the channel that the order came from.
We at X-Cart, pay special attention to the marketing features. You'll find numerous marketing tools and integrations with 3rd party systems for accounting, reporting, analytics, etc. in X-Cart modules marketplace.
In addition to the basic features mentioned above, X-Cart has a robust bi-directional integration with WordPress: you can sell products right on your blog and/or add a blog to your online store. By all means, it's a pertinent feature, taking into account that blogging is a must for almost any business today. When done properly, it can be an affordable way to get a better ranking in the SERP.
Another significant X-Cart integration is with Segment – a powerful customer data hub. It collects data related to the store visitors and passes it to multiple marketing systems, like Optimizely, SalesForce, Mixpanel, CrazyEgg, etc for further analysis. The gathered information will give you answers on what should be improved on your website and how to go about doing it. We've tried this tool on our website and it helped us to increase conversions by 320%.
Also, recently we have released another interesting feature – Cloud Filters, combining advanced predictive product search and effective filtering. This tool is the next generation of default category filters, also known as "layered navigation". With regular filters being a powerful tool, Cloud Filters add-on is a "super-powerful tool" that greatly improves customer browsing experience and helps to make more sales.
Is it SEO and mobile ready?
These are two very important site characteristics. You've definitely already heard about their impact on conversions. If you are absolutely new to all this, in brief, SEO is when your store become easy to find in search engines and mobile responsiveness is to provide the best customer experience on any device – from desktop to mobile. It's a big thing to consider when choosing an eCommerce platform. Make sure the platform includes SEO tools and comes with a responsive template.
As for X-Cart, it comes with five basic built-in themes. All of them are fully responsive and correspond to the latest Google requirements. X-Cart includes various SEO tools such as clean URLs, canonical URLs, configurable page titles and META tags, XML sitemap and rich snippets shown in search results.
Is the platform customizable?
One day you'll want to customize your store. You may get bored with your store's look and feel, or perhaps your business will grow and therefore require more tools and changes to your store.
Not all platforms give you this opportunity, though, and the hosted solutions are especially limited. If you're sure you'll be fine with a simple store that has basic eCommerce features, you can skip this paragraph.
However, often customizability is a key. It helps you to have your store exactly in line with your business requirements. Otherwise, you have to adapt your business to the capabilities of your platform.
X-Cart is a customizable shopping cart. It comes with an open source PHP code and allows you to modify absolutely any feature. If you have programming skills or a budget to order custom development and design services, you'll hardly find yourself in a situation when your super idea is just impossible to implement. We've created a separate portal for developers to make the work with X-Cart even easier.
The distinctive X-Cart feature is a unique combination of customizability and upgradability. It means that you can change its code and keep quick and easy upgrades.
Will the store still cope with traffic when my business grows?
Your site speed is critical both for SEO and conversions. Although much depends on your server, the platform also has its performance ability. You can make your own site performance test using a service like Gatling or Webpagetest.
Such a test of X-Cart installed on an average VPS server, for example, revealed that it can handle 500K unique shoppers per day, which is a very good result.
Is it stable and secure?
When choosing a shopping platform, remember that you'll use it for a pretty long time.
Using just SOME platform at the start of your business and migrating to a more powerful, stable and secure one in future is not a good option. Though there exist services that will migrate your store from one platform to another at a fair price, migration is no joke.
So, it's better to start with one of the shopping carts that have proved themselves to be stable and are already on the market for a great while to avoid risks to be discontinued. You can start with the cheapest plan with the basic set of eCommerce features and upgrade your store in future when your business grows.
We understand that the budget is often limited at the business start, so we a glad to offer you an absolutely free X-Cart license that includes everything to open an online store. You can add as many products as you like, create and manage orders, collect payments online, set different shipping methods and use basic marketing tools. When you're ready to upgrade, you just buy a license, activate it in your store, and get access to multiple new tools right away.
As for security, X-Cart supports HTTPS/SSL for a secured connection and safe checkout, has cryptographically strong SHA 2 sensitive data encryption, XSS- and CSRF-attack protection, protection against SQL-injections.
Is it easy to hire a developer to help me with my store?
If you plan to hire a developer to help you with your store, conduct research to see whether it's easy to find one. Sometimes this information is available on the eCommerce platform website, where they list proven developers and web agencies.
In case of X-Cart, you don't need to look for a developer as we can deliver almost any service for your store. Also, you can find a whole list of 3rd party experts and services on our website. Moreover, there's a huge list of freelancers with 5-star ratings at Upworks and other alike portals.
Due to particularities of your business, you may have some other requirements for an eCommerce platform. The process of choosing a platform takes time and we hope that the list of aforementioned questions will make it a bit easier.
A quick tip: Merchants can reach out to a digital agency like JLB Florida for help in planning design, development and marketing to help grow an E-commerce business.